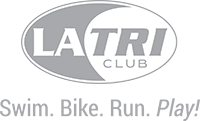 EVERYTHING YOU WANT TO KNOW ABOUT WEIGHTLIFTING FOR THE CYCLIST (BUT HAD NO IDEA WHO OR WHAT TO ASK)
Conducted by Jacques Devore (Founder and CEO of S&TF, Conditioning Specialist (CSCS), and Expert USA Cycling Coach), Dave Zabriskie (Pro Cyclist Ret. TDF Yellow Jersey Wearer, Stage Wins in all three Grand Tours, and 7 X US TT Champion), and Ian Murray (USA Tri Level II Coach, a Head Coach at USAT, USA Cycling Level II Coach, NASM Cert., Fit Kit Level III and F.I.S.T certified bike fitter).
SUMMARY AGENDA
Friday Evening, 10/17, 6:30pm - 8:30pm: 
2 hours of discussion meet and greet. Wine, beer and refreshments served. 
Saturday, 10/18, 12:00pm - 4:00pm: 
Will consist of 4 hours of hands on training and discussion regarding Strength and Power for a Cyclist. We will finish with a workout to help reinforce what has been discussed.  Be ready to work!.  We will follow the strength workout with a FUBAR VersaClimber Workout with Dave and Jacques as your coaches!   
Sunday, 10/19, 12:00pm - 4:00pm: 
Will start with a "no drop" bike ride led by Dave Zabriskie.  The ride will be followed with a Workshop at the center continuing the discussion of strength training, including a discussion of strength & power and how this can have a major impact on time trialing.  Ian Murray will discuss the importance of a proper bike fit for time trialing, and its impact on power, efficiency, and overall bike performance.  Dave Zabriskie will then discuss the keys to success in time trailing, based on personal experience.
For the complete and most up-to-date agenda click on this link:
http://sirensandtitansfitness.com/2014/10/stf-helens-cycles-bike-camp-weekend-agenda-october-17th-18th-and-19th/
If you have always wondered what you should be doing in the gym in the off season and during race season in order to maximize your performance - this 3 day camp is for you!
COST: $170.00 (just provide us with your current LA Tri Club Member number) for Tri Club Members for all 3 days (for everyone else the cost is $200), includes the Meet and Greet, the lectures, specific information, workouts, S&TF workout package discounts, the bike ride with DZ. 
WHAT YOU WILL EXPERIENCE
-A top down overview of weightlifting and the endurance athlete. 
-An assessment of your individual needs strength and weaknesses. 
-Hands on workouts and discussion on how to design a program for you.
-How to integrate strength and power training into your training calendar.
-Perfect for endurance coaches trying to learn how to better coach their athletes on strength.
-Discussion of Time Trialing and how strength and power influence your abilities from 7 time national time trial champion, Dave Zabriskie.
Walk away with a program and the tools necessary to properly implement strength in the gym.
Ultrasound Body Fat analysis.
Discussion of nutrition and how to improve power to weight.  
What you can learn from weightlifting for your intervals.
Sets, reps, mobility, stability, strength, strength endurance, speed strength, explosive strength, power, power endurance, and maximum sustained power will all be covered in detail. 
Rate of Force development.
Maximum Force production.
Maximum Power production
Group ride with Dave Zabriskie. 
WHO THIS CAMP IS FOR
Time trialists
Triathletes
Road cyclists
Track cyclists
Mountain bikers
Endurance athletes in general
LOCATION
Sirens & Titans Fitness
2311 Westwood Blvd, Los Angeles, CA 90064 
310.307.0200
Spots are limited, so reserve yours by calling (310) 307-0200, or e-mailing us at info@sirensandtitansfitness.com.  To get the $30 Tri Club discount all you need to do is provide, when you reserve your spot, your LA Tri Club Member number.