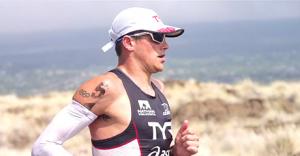 Hey LATC! Who's heading south next month for Life Time Tri Oceanside?
Racing in Oceanside has always been a special way for me to kick off  my season and now with the LT Tri Series event in October, it could be a great place to end your year too!  
This race is a brand new race in the Life Time Tri Series, the team who produces the CapTex, Minneapolis, Chicago and now the NYC Tri. Life Time focuses on Sprint/International courses, and knows how to put on a quality race- I know as I raced in every race in the series in 2011.
Oceanside is perfect for anyone looking to wrap-up their season with a bang. It's also perfect timing for anyone preparing for IMAZ or even Oceanside 70.3 (nearly identical course).
If you don't care to race, come and check out some of the best pro's compete for the Elite Series Championship. The elite championship race features 60 pros competing for $250,000 in prize money, including last year's series winners Cam Dye and Sarah Haskins as well as some perennial favorites such as Ben Collins, Alicia Kaye and Hunter Kemper. There's also a $50K bonus awarded to their new Toyota Triple Crown equalizer competition. That's huge! **REGISTER HERE: 
http://www.oceansidetri.com/

** 
Last thing, if you do not make it down to Oceanside, come see me on Monday(Oct 21st) at 6:30pm at the Santa Monica Library.  LATC has always been such a great host and I hope to spend some time answering questions, sharing war stories and getting to know each of you better. -- Open to Everyone! Members, please RSVP in our rsvp/polls. 6:30 PM >> Santa Monica Public Library, 601 Santa Monica Blvd, Santa Monica, CA 90401, MLK Multi-Media Room.