LA TRI CLUB DELIVERS AFFLUENCE, INFLUENCE, AND ENGAGEMENT
LA Tri Club is recognized as a multi-sport club leader since the turn of the century. We continue to push boundaries— bringing value, innovation, and growth to athletes, coaches, and brands across the globe.
We believe every day holds an opportunity for our sponsors to connect with our members and ever-growing circle of influence. In turn, we create and leverage tools that work in concert towards keeping members and audiences engaged, including our dynamic website, content-rich newsletter, emails, social media profiles, memorable live events and races.
LA Tri Club seeks sponsors who are passionate in equipping our members with the best products, services, and guidance that support their ongoing and growing goals. We are committed to creating lasting relationships that serve the brand, the members and the club equally.
Position yourself within the intriguing triathlon world.
Learn the language and lifestyle of extraordinary athletes.
Leverage daily opportunities to reach educated, loyal and active buyers.
Connect with a consumer base of powerful brand advocates.

Promote your brand with pricing and exposure strategies that meet your specific needs.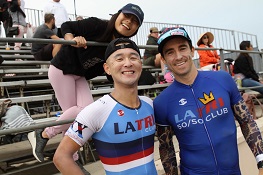 LEVEL 1: SPRINT
Perfect for small and medium business, and wellness professionals.
The perfect combination of tools and initiatives to spotlight your brand through the LATC website, social media channels, email programs, and event participation.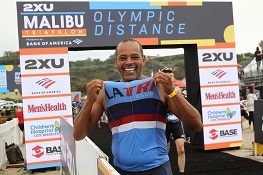 LEVEL 2: OLYMPIC
Gain maximum exposure within LATC and the larger triathalon community.
Build upon our Sprint Level package with even more opportunities to reach your audience. Share your product through HTML emails and branding on our uniforms.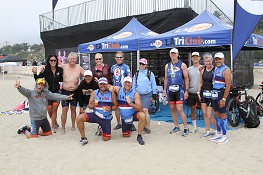 LEVEL 3: FULL
Select this EXCLUSIVE package to own your vertical space.
Raise the value of your sponsorship as our category-exclusive sponsor. Benefit from members experiencing your product without competitor disruption.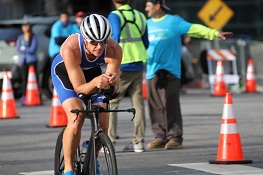 PERFORMANCE UPGRADES
FOCUS and LOYALTY breeds VALUE. Step into the recurring mindfeed of our highest-engaged members and their spheres of influence through our interactive coaching platform, expert-endorsed + branded media, and custom digital communications.
Listen to LA Tri Club President Paul Hekimian share the secrets to significantly growing your event or business through clubs on Endurance Sportwire's podcast.
Listen to the half hour podcast
here
, or get our sponsorship package below.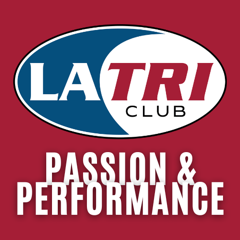 LA Tri Club is a leading influencer in the multisport world and home to an incredible audience of athletes. Establish a relationship with us today!

Contact LA Tri Club for our sponsorship proposal package.