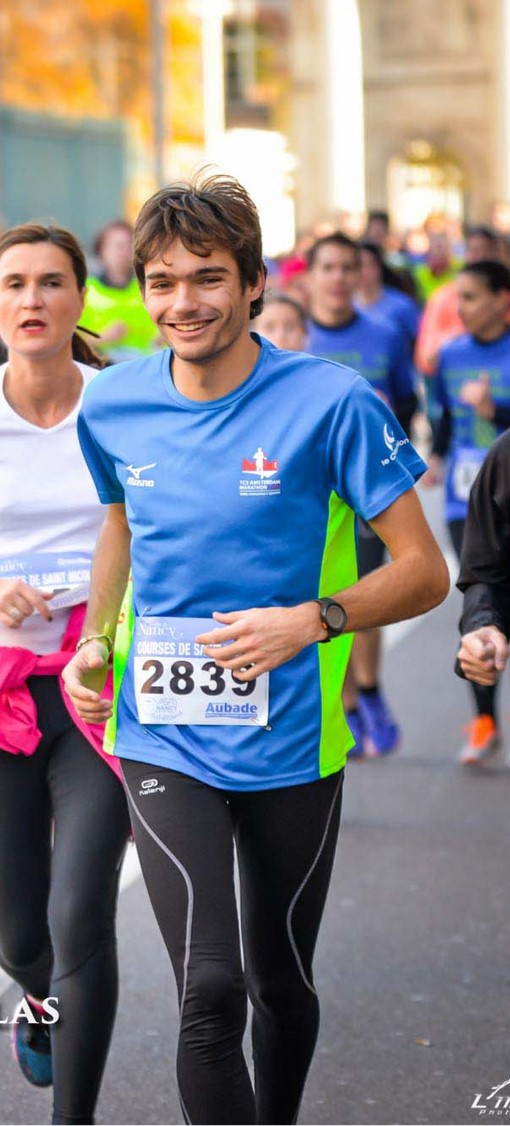 Mark Allen Church - My Race Report from my first successful Ironman - Ironman California 2022
Ironman…you mean like the movie?!?
On the drive up to Sacramento we stopped before heading out at our local Starbucks to pick up some breakfast and coffee for the road. One of my regular baristas asked where we were heading and we mumbled something about Ironman and she said, "Oh Ironman, you mean like the movie?"!
This produced a wide grin and a quick "Nah, it's a 2.4-mile swim and a 112-mile bike ride, followed by a 26.2-mile jog."
I think most people, me included, look at those big numbers and see no path to such an accomplishment.
But life is a journey and if you put forth consistent effort towards something you think could be out of reach, you just never know. Sometimes amazing things happen. Hard work is behind many of the most amazing things in life. And indeed, it is about the journey.
Along the way, I have never had a proper, full time coach. I dipped my toes in the coaching waters and have worked a bit with amazing coaches, tri clubs, friends and training partners.
Keith Ketterer
(KK), Steve Polley,
Ian Murray
, John Bryan, Niecia Staggs and so many others who provide actual coaching have helped, taught and supported me along the way and continue to do so today. The LA Tri Club president
Paul Hekimian
, stalwart clubs leads,
Mo Geller
,
Nancy Johnston
,
Deb Carabet
, Asya,
Monica Plaut
,
Nancy MacLeod
and
Danielle Moody
…and others growing closer by the year…my supporters, fellow racers and inspirations in Sacramento including
Jeff Gust
,
Erick Delgado
and my buddy
Jacobus Marcus
who are most definitely part of this story.
My fellow swimmer friends who have followed and supported me for more than a decade. Some who have helped me over key blocks like Russ Trice, others just always there for a swim and breakfast,
Dennis McNeil
and
Nana Gagatsovi
.
Sara Butler
from my Torrance swim buddies was at the event as well. All of my swim groups…just great support through the years, as well as Cal Tri and Thom Richmond.
Then there are those I have spent many, many hours training with. Of course, my training partner and amazingly supportive wife Tricia. The
Andrew Jewell
's,
Lisa Marie
's, the
Janice
G's, the ever present and effervescent Skidmore's Mark Skidmore and Diana (
Snooty
!)!
Seriously…I could go on all day listing people who have helped and supported me on this journey. For their love and support I am most grateful.
I started my journey to Ironman in Kentucky, 2018. A rainy mess of a day in which I was unceremoniously pulled off the course at mile 20 of the run, 6 miles from the finish. Heartbreaking for sure, walking around the next day hearing finishers congratulate each other on their success. But, from that event, I learned to stop as little as possible, no more special needs. I learned to pay closer attention to the time and my time cutoffs. I was also close enough to that finish line to know it was possible for me to complete one.
Took a year off in 2019 and signed up for my revenge on that Kentucky course in 2020.
Yeah…we all know what happened next. This race was of course canceled due to the pandemic, and it was never offered as an Ironman race location again.
There would be no revenge on that course in Kentucky.
So, I looked to something that might be less challenging (ha!) and ended up at Ironman Arizona. But Ironman is cruel. As most who have read this far know, last year I came up short a second time.
Powerful headwinds out that Beeline Highway were brutal. Sustained 20-25mph winds at times.
I became dehydrated and could not finish the run. But from that second attempt, I learned to use a timer and take a drink every 5-6 minutes on that bike and just by managing the suffer-fest bike ride in Arizona, I learned more about riding in the wind. I knew I could do better and that I could in fact finish a full Ironman event. It felt so close.
Thought about taking a year off and going on a real vacation. But to be honest, it still seemed like a hard time to travel to other countries, and we decided to wait…then Mark Skidmore and Janice Gastelum signed up for Ironman California. These two have been my most ardent supporters and inspiration and I thought man...
Tricia, the one that is most ready for Ironman retirement said, just do it. Let's get this over with.
So much to do, going up 2 days early as required, to sign in, prepare, drop off your bike, drive the bike course to get a sense of what the ride will be like. It can be overwhelming, but Tricia and Mark & Diana (Snooty) were incredible planners and everyone, including fellow competitors Janice and Lisa were hoping we could all succeed and that I would finally have my name called out by the famous Mike Reilly "Mark Church, You Are an Ironman"! No bus ride, no defeat.
Going into registration, I run into LA Tri stud Jeff Gust with another LA Tri competitor, and he lights up and says Mark! What are you doing?! I said I'm going to register! He says, of course, wait until 1:30 and you can rack your bike with everyone that is competing from LA Tri Club!
How cool and random, that I didn't know, but ran into Jeff and got to enjoy that with pictures to prove it! Got some awesome photos with Erick and Jacobus and the whole team!
Great pre-race meals, sleep, bike ride some of the run course, check out the stadium, check in the bikes, , two guys named Mark driving their wives nuts with their anxious discomfort the night before or really any time over the last 2 weeks.
I slept pretty well, woke up a few times thinking, it's go time only to see it wasn't quite time yet. When the time finally did arrive ate a bagel and cream cheese, knocked down some Gatorade, prepped final items at the hotel and began walking to the stadium with Diana, Tricia, and Mark. It was cold (49 degrees) but Mark and I finally got to our bags and bikes, dropped last minute items and left to get in line for the expected shuttles to take us all to the swim start.
But the lines weren't moving. Like…at all.
Somehow there were issues with the number of spectators who showed up versus the number of racers expected and it was a hot mess.
As Mark and I barely made it on a bus, it was already after the swim start time, 7am, and we assumed the race start would be delayed. Then someone on the bus said he just received a text from a friend that the race had started and there we were, still on that bus with another 500 hundred behind us.
Alright, a little bumpy start.
But once off the bus, things improved. The time range I wanted to get into was available, 1 hour 20 minutes to 1 hour 30 minutes for the 2.4-mile swim.
I had wanted to get into the water by 7:30 so I could focus on a total finish time of "before 12:30 p.m.".
I got in line around 7:25 and was in the water at 7:36. Perfect. Something small finally went my way.
The river entry was easy, the water was warm at 67-68 degrees and as it was a river, everyone in the race wondered. How fast would the current be moving?
Well, it moved fast. Very fast.
My better training swims were tracking close to 90 minutes. Which is decent, strong even!
But I managed 2.4 miles in 57 minutes and would have been faster in this beautiful river swim if not for hearing someone in a kayak yelling to go around that buoy that everyone seemed to miss!
I look at what he is pointing to, and it is not only 15 yards away, but also now slightly upstream.
So, me and a dozen or more others around me start swimming towards that buoy!
It was drifting closer to shore.
Look, I'm a pretty strong swimmer, so I went for it, I expended some energy and swam upstream and 20 yards or more around it, many didn't make it, none were disqualified for that to my understanding.
Someone should have been in position to guide us over before that late in the game, downstream request, but is what it is. Again, overall time under an hour? Incredible!
Out of the water and up a long ramp onto a path we were told would be carpeted but it was not. Didn't seem like too big a deal at first, but a major complaint from competitors at this event had to do with the very long transitions due to a) the stadium configuration, which was huge and had us going around close to the entire stadium as part of the transitions and b) the swim finish being close to a half mile from the stadium.
In all, that one transition was .75 mile.
So, no carpet. Feet felt surprisingly fine at first, most likely helped by people cheering, lining both sides of the sidewalk.
There is an adrenaline rush for sure, I'm no pro athlete by any means, so it is unique and fun, a powerful energy of people there to support their loved ones and everyone getting caught up in the frenzy.
Halfway there you could hear everyone joking about the lack of promised carpet.
My feet started to hurt. Cold and rubbed, they felt a bit numb.
But it didn't last, once in transition it was a quick change and once at my bike, I saw Erick and we talked about how fast and warm the swim was and wished each other well. I had been able to bank some much-needed extra time for the run due to the favorable river conditions.
Time for that bike. I hop on and immediately, without even looking down, went to change gears, "Click".
Yeah, nothing happens. I get a little panicked and click a few more times.
It finally lets loose, and down shifts and I didn't have another problem with my shifting all day.
That was my third nice turn of the day. Things like that can end a day for someone.
When we drove the course the day before the race, it was windy.
We could see the winds and how they whipped up and swirled around. Often from the side, rather than head on or at the back. But with wind predictions forecasted to be worse…we got that and more on race day.
While the tailwinds most of the way out on the first 28 miles were fun, coming back on those same 28 miles of now headwinds was brutal and the side gusts were most startling. At one point I took a hand off the handlebars to pull off my sunglasses and wipe my eyes…boom…huge side gust just about knocked me off my bike!
But the course was crazy flat and that helped. Had those winds been pushing me on climbs I might not have finished in the time I managed.
At one point on the second loop (56 miles each loop for 112 miles total) Erick comes up behind me and says, "looking strong, you got this!". Love that kind of on-course support, I brightened up and we chatted a bit before he moved ahead and reminded me to "save energy on the way back for the run". Erick does multiple Ironman races a year, so I took his advice to heart. Not long after, I felt a push of wind in the back and decided to punch it, only to come back up on Erick. I thought, hmmm. Maybe I should take his advice and not push too hard here. Thanks Erick!
Bike ride required a lot of grinding, hands on the handlebars, getting food and drinks was tougher than usual and I didn't get to enjoy the view as much as usual. 20-25 mph sustained, swirling winds, with gusts up to 35 mph.
Each time I rounded the stadium the crowds were great, cheering like crazy and my wife was excitedly doing the same. Cheering me on with vigor! Saw Sara Butler and friends, saw LA Tri Club friends and others like Tower 26 calling out my LA Tri Club kit, number and name. All helps keep the athletes moving forward and feeling positive.
As I entered T2 and got off that bike, I knew I was in better shape than my last Ironman attempt in Arizona. Having learned some lessons from IM AZ, I worked hard to stay hydrated and to keep getting calories down. But looking back, I think I did a better job on the first half of that ride.
In transition I saw Erick…AGAIN! We high fived, exchanged "You got this" calls and excitedly prepared for the last leg of Ironman. A marathon.
Don't over think this…just go.
My solid swim and bike meant I had more time to complete the marathon than previous attempts.
This had me feeling good and I jogged out of that stadium and through the first mile or so. Tricia could see I was feeling better, and she was also ecstatic! That energy transfers. The determination and anticipation was building in me.
Made the turn down the river trail and immediately was engulfed in a massive dust cloud. That happened twice in the first 2 miles of my run. But after that it was windy and cold, but at least, no more dust and the winds started to settle down some as the evening moved in.
Running along the river at sunset was beautiful and I had a nice moment, off that bike, out of the wind and jogging along a lovely section of the river gave me a sense of calm and I was starting to believe.
I was also fast walking a bit more than anticipated and that moment of calm didn't last.
I would jog a bit, trying to keep my slow pace, but found myself walking again with a quickly increasing frequency. I was focused though and walking as fast as possible when I had to. So fast that at some point I realized I was keeping close to my planned slow jog pace, even with the speed walking.
For some reason my stomach was acting up a bit. I continued making sure I was taking in salt and water on a regular basis, but after 10 hours of non-stop motion, my body was not taking well to the types of food and drink that were needed. Gels, goo, pretzels…they all were hard to get down and my tummy would feel a little upset after each attempt. Speed walking was easier on the tummy.
Getting a little worried now as I know I still have 6 hours ahead of me when my LA Tri pal Jacobus comes down a part of the course that I am still moving up.
He knows. He sees it on my face that I am worried and walking. He knows I came up just short in Arizona as he was on course with me there too.
He shouts over at me, "Get out of your head and race!!!". Just the tough love I needed and just at the right time.
I was back to believing. My time seemed to be on pace for about 16mph. At that pace I could finish the race around midnight, with 30 minutes or so to spare.
Speed walking became my focus.
Every time I would come through an aid station I would drink, look for the warm broth…and try anything I could. They all made me feel a little sick and while I was back to believing I could make it. I also knew, my body was starting to reject food, Gatorade and the coke that people love out there.
Around mile 14 a pretzel I chewed for a few minutes was still nothing but bone-dry chunks in my mouth.
But I was getting closer. I was starting to see Mark Skidmore and I thought he would likely catch up to me, which would be crazy cool. I was down to the last 10 miles, and I kept rolling the numbers. Even at 20-minute miles, I could walk it out and I was moving much faster than that! This was going to happen!
Of course, I still have those last couple of hours to work through and I was, without a doubt, starting to get seriously dehydrated.
I was taking frequent sips of just plain water and occasional salt. That was about it. Jogging would still happen from time to time, encouraging, and yet I would usually end up speed walking again as my dehydrated tummy managed better.
It was surreal, moving through those dark paths, seeing all the head lamps coming your way from the final turnaround before heading into downtown. The line of people coming behind me was thin at this point. Most everyone around me believed they would make it and were encouraging.
I started shouting from time to time…" I'm coming for you Mike Reilly!!!" (he's the famous guy who says your name when you cross the finish line at all the most famous Ironman events).
While I was becoming physically weaker, I was becoming mentally stronger and more determined. I now knew for sure.
With less than 6 miles remaining, all downtown, that nothing was going to stop me from making it and making it within the required time limits.
There were a few almost tears…but mostly relief. Relief that this journey would come to an end. Relief that I would not have the pressure and humble pain of letting all my friends and supporters know I didn't make it but that it was ok. I was taken by how much lighter I was feeling.
Maybe I was getting dizzy from dehydration, but it was fun in a strange, painful, twisted sort of way.
As I approached the capitol building, the crowds were back. Whether speed walking or slow jogging, people were cheering "You can do this!" "You are amazing!". For a change, I accepted them all graciously and then, my screaming fan club spotted me! I could hear Tricia, Diana and Janice cheering and whooping it up. They KNEW this was it. I did too and while it brings me to tears now, it brought me to screams and hollers then. "I'm going to make it!!!"!
Two loops around that capitol building and parkway. On the second loop, my leg felt like it was about to start cramping, not good, but I was under a mile from the finish at this point. I went to a slower walk for most of that last mile saving my final jog for the finisher's chute.
As I rounded the corner to the cheering crowds lining the chute, I put my hands above my head and just started whooping. Heart racing, I heard and saw Tricia, totally losing it (so cute!) and as I rounded that final corner, I could see the famous Mike Reilly calling out to people. "You are an Ironman".
People were leaning over the fence, looking for hi-fives and I was more than happy to supply them. Some stranger noted later that she heard me say something bad. Lol, "I'm a fucking Ironman" to be exact. Yeah, I said it.
Then I heard it, "Mark Church…You Are an Ironman!!", from Mike Reilly. The moment I had long dreamed of.
I pointed up at him and said, "I Love You Mike" and looked at the cameras as I made my crossing of that finish line.
Relief, beyond belief. To be able to stop moving. To have that medal placed around your neck. To be handed that finisher's hat and shirt and flag.
I am now part of the club. I can say without any equivocation that I am one.
Closing Note:
Two of my training partners were unable to finish due to some cutoff timing issues/errors. I've been there. Stay strong and move on. Mark Skidmore finished as did all my LA Tri Club friends.
Went with the Skidmore's and Janice to Morro Bay, which Tricia and I just LOVED! A couple of awesome meals and winery stops and some amazing gifts from Mark Skidmore. One…a keepsake for sure, was the wristband I had angrily cutoff my wrist in Kentucky after my first DNF. I had thrown it in the trash.
But Mark Skidmore and so many others believed in me, even after setbacks and he dug it out of the trash that day and saved it. Knowing the day would come when I would finish. He gifted it to me this time around. All those tears I didn't manage to have on the course that day came pouring out as I continued to process all the work, emotions and effort. And now, all the relief and release. I am so grateful for my health, family and friends. Thank you, thank you, thank you.