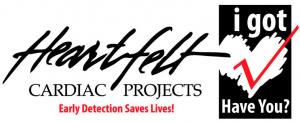 This weekend, 6/15 in Marina del Rey, DISC Sport & Spine w Heartfelt Cardiac Projects are offering Cardiac Screening >> don't miss this opportunity to get your ticker checked. For the basic info, go here: 
http://www.scribd.com/doc/140216257/DISC-Sports-Spine-LATri
TO REGISTER for your slot and get this important service, GO HERE: 
http://www.heartfeltcardiacprojects.org/
 and click on "Schedule a Screening" link at the top of the page
All are welcome to take advantage of this offer, LATCers, friends, family... the more, the merrier. Sign up today! Be safe out there.