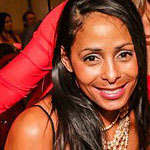 Detra Jones
Race Manager
This email address is being protected from spambots. You need JavaScript enabled to view it.
Detra was bitten by the tri-bug in 2001 while participating in the Nautica Malibu Triathlon with Disney Tri Team. Like most her teammates, it was her first race, but the few seasoned veterans were members of LA Tri Club, who truly stood out. That said, the path was clear- she had to join, and the rest, as they say, is history!
Since joining LATC, Detra has been a tremendous asset as part of the Social Committee, wearing every hat from greeting at monthly social events to handing out raffle tickets for swag.
In addition to her responsibilities with the club, she helps organize events and recruit volunteers for Generic Events, a full service marketing and event production company that provides uplifting experiences for people to accomplish unforeseen goals.
While not racing (or, "participating", as she calls it), you can find Detra working her day job at Twentieth Century Fox.