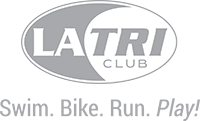 In September 2008 I solicited members to email me their suggestions for the best tri car on the market with the following criteria:
1) Capacity 2) Sportiness 3) Fuel economy
Here are member's recommendations:
-------------
i went from the Honda CRV ( where i took my front wheel off ) to a Mazda CX7 fun...loads of room .. have bike on one side and child seat on the other .. it all fits ...
-------------
Honda element. Good on gas and spacious. I purchased mine back in March. As we speak I'm driving cross country with my car packed with 3 boxes, two 12" subwoofers, 3 carry on size luggage bags and my full assembled bike. The seats fold sideways for extra space. I was going for a CRV but wet with an element because of the seats and the tail gate Only downside is you going from a speed demon to a 4 cylinder.
-------------
Hmmm. Tough criteria. I've always been scared of the idea of putting a bike on top of a car. So I have thought of the idea of getting a pick up truck and putting the bike in the "bed" (with some kind of attachment mechanism). It's just something to consider.
-------------
The prius is shockingly roomie, and has fold down seats to make the rear a fabulous transition area.
-------------
get a minivan, greatest road trip car you can have for triathlons fit all the gear and all the people you need along iwth a cooler as a footrest to drink a ton of beers on the way to the race.
as for sportiness? none of those cars you mentioned are remotely sporty at all.. maybe aslightly more than a minivan but not as useful. so toss that sportiness criteria, unless you go with something like the audi s4 wagon or the volvo v70r that is a few years old or just a volvo xc you will still have to take off the front weel the least but at least you aren't driving a crv, rav-4 or outback. basically look at stationwagons if you don't want an suv or minivan that is what you are getting, and station wagons are not sexy or sporty unless you get that volvo v70r with a standard but they are no longer making that.
-------------
I drive a Lexus RX330 and it's perfect. Rear seats fold down to lay bike flat with everything intact. I also have a hitch for a rack that will hold 4 bikes so you can bring some buddies. Plenty of room for luggage and stuff. Gets 20 mpg drives and looks great. And when you are not doing tri stuff it's a classy car. I have been using it for 2 seasons now from sprints to Ironman Arizona.
-------------
I have a toyota prius that I love and it fits my tri bike by putting the back seats down no problem. Also gas milage is fantastic. Almost 40 mile per gallon. I highly recommend it.
-------------
I drive a BMW 325 xi sport wagon..it is all and more a triathlete could ask for...and worth every penny!
-------------
Honda Element!! Have you checked it out? I can throw my bike in there no problem (the back seats can be easily moved out of the way or removed entirely depending on your needs. The inside of the car can be hosed out... excellent for wet wetsuits, getting sand out, and good for dog and kid owners. The car seats are waterproof, thus making the car even more attractive to sport enthusiasts.... the suicide doors provide some shelter/privacy when changing... oh yeah, the back seats can also completely recline in case you need a nap while you gaze out your moon roof. I love mine :)
The ONE downside to this car, only seats 4, but all 4 seats are incredibly comfortable (no cramped back seat...)
-------------
We had a RAV-4 as a rental recently and we fit a REFRIGERATOR in it! We were blown away .. But also, people do love their subarus. Good luck!
-------------
Get yourself a Prius, Max. I can put gear and bikes for two in the back, and you can't beat the mileage. Yeah, you'll have the take off the front wheels, but what the hell. They've got plenty of zip and maneuverability, and they're more of a unofficial Tri Club vehicle than any SUV.
-------------
Being from a family that sells Fords, I would say I may be a bit partial to American cars, and certainly Fords. I drive an Explorer which I love, but lately, I am jealous as hell for the Ford Edge which is smaller (and faster), and the front passenger lays down too, which means you have huge capacity to pack up gear! (I think I could sleep in the Flex for WF). Now the Ford Flex came out and I was BAGGING on it, since it seemed way too big, then I took a drive in my brother's and I quickly was silenced. The flex is the same exact length as the Ford Taurus (yeah, geek me lined it up), but it's HUGE inside, and KILLER. Three seating banks (front passenger seat lays down, DAMN the explorer!), killer navigation w/ Sync, a FRIDGE, ie, cool recovery drinks and water immediately, real power outlets as well as 12v outlets (charge the Garmin!) Sunroofs...etc. And gas mileage is 24mpg which isn't a hybrid but pretty damn good for a large capacity vehicle. It's actually pretty cool. Anyway, take a spin in one and see what you think. Worth a drive at least... Note, it's NOT an off road vehicle in my book, but it does have AWD. Good luck in the hunt.
-------------
I drive a Honda Element. Ugly, yes. Fast, No. Usefull, hell yeah. I can put bike(s) inside the car with both wheels on.
No carpet to ruin. Water proof seats. Etc......
Not a cool as my old Audi TT convertible. But far more practical.
-------------
...loves her Honda Elment - lots of room, fits two bikes, easy on gas, cheap but not exactly sporty
i drive a MB CLK which is a 2 door coupe - coupes are actually great for bikes because the seats go down and the opening is large enough for my road or mountain bikes. AND it is sporty !!!
-------------
Welp, my car fulfills all your requirements except the zippity/speed factor. But what it lacks in fun, tho, it makes up for with the coolness/green factor: Prius.
I can fit my whole bike in the back of my prius, my trainer, and all my gear(crap)!
-------------
I own a 2007 RAV-4 and love it! My bike fits in without taking the wheel off--AND I can still leave one of the back seats up! Alternatively I can take the wheel off, put it in sideways in the back and have both backseats up. Or, I can put my inside rack mount over the two backseats (when down) and transport two bikes, plus all the triathlon gear and luggage to go with them.
Fast? Yes...I got the Sport model...V6 (don't get the V4) -- very fast! I'm always racing BMWs and Porches off the line. ;-) (No tickets for me yet...!) Typically comes with JBL stereo set up and bluetooth, of course. The only thing I wish it had which it doesn't is leather seats...don't care for the cloth but I decided I didn't want to pay the after-market cost to upgrade...I'd wait until the cloth seats looked bad and replace them then.
Typically get somewhere around 21-23 MPH...more like 26 if I drive 55 (I don't very often) on the highway.
Best dealership for a Toyota is Longo in El Monte -- got that tip from an inside-Toyota purchasing manager and I would definitely agree...good prices and a class act. -------------
i have an audi A3 with a roof rack (yakima, double trays, with fork mount/locking system). i find this system to be the most efficient method of transporting your bike. very safe and easy. no theft issues with the locking system. unless you're going to buy something that enables you to fork mount inside the cabin, it's a major pain in the ass trying to squeeze the bike in and out of the car (my opinion). the A3 hatchback is small but easily holds all my swim/bike/run/yoga gear in the back. this is my second audi (A4 wagon before) and is by far the most reliable/best handling car i have ever owned. well, you have one so you know. good luck in your car search, but i'm telling you, locking roof rack is the way to go.
-------------
I have a 2002 MB C320, that takes care of most of your requirements. However, if you are not to particular about keeping your care German, then perhaps you might also want to consider Honda Element, or some German station wagons. Audi A4 Station, VW station wag. etc.
-------------
I am responding because I have owned a 2004 Saab 9-5 Aero wagon and a 2003 Audi Allroad. I am also a leadfoot (working on traffic school for my 13th lifetime speeding ticket). I love the concept of a sport wagon as the best of all worlds. SUV's are too top heavy and not for spirited driving. Minivans are pretty uncool (I have a baby and still won't consider a minivan until I have 2 more). Price no object, my ideal conveyances would be either the Cayenne (although the space might be limited), S6 wagon or 545/550 wagon (the last two are as hard to find as unicorns). Price being an object, I would definitely consider the Outback or a used Saab Sport Combi or 9-5. Saab's resale values suck, so you can pick up a used one very cheap.
My thoughts on my two wagons:
9-5: huge room all around. great for hauling gear and long road trips. with rear seats folded, you can stack 2-3 bikes with both wheels on (with blankets between). peppy but some torque steer and turbo lag (if you raise your foot off gas and hit the pedal again, there is a disconcerting delay in spooling up - elimated with the manual tranny). decent handling but softer feel then German sport suspensions. gas mileage around mid 20's. do not buy new. Allroad: pretty good size but not as big as the Saab. I think capacity is b/w the A4 and A6 wagons. great low end torque and engine feels quicker than Saab. heavy and not as quick in twisties - air suspension. mileage atrocious (around 17-18).
-------------
I think you will be hard pressed to find something with gas mileage and you can leave the front wheel on without going on the roof....unless you are on a 50 cm or smaller frame, in which case the Rav4 would work! You are definitely going to have to go to a wagon to get the best of all worlds. Even in a Tahoe, which my friend had, the front wheel has to come off unless you put down both seats in the rear...and let's not even talk about the mileage!
Here's my take on a few:
I've owned a Volvo V70, which was perfect for bike & surfboard in back with only half the rear seat down and the front wheel off the bike. Also had roof racks which are very easy to use on a low car like this.
I now have an Outback (not as much interior room, horrid gas mileage due to AWD, for which it also tears through tires and brakes, but otherwise, is a good choice as bike easily fits inside with the rear wheel off.) We have roof racks for multiple bikes in which case there is a ton of room.
I currently have a Mazda 3 5dr which has great mileage, is super sporty (for better, see the MazdaSpeed version) and while you have to put down both rear seats and take off the front wheel, is a great best-of-all-worlds. I'm thinking about the Subaru Legacy to replace the Mazda in April. The A3 ain't worth it as the legacy beats it hands down in all categories, including performance. Don't know much about the 3 series except that it is spendy and not the best mileage.
-------------
I love cars and pretty much everything about them. This is the most informative site I've found when reseaching and comparing cars: http://www.edmunds.com/carreviews.html.
Also, check out this site for more daily-driving style test and impressions: http://www.edmunds.com/insideline/do/ViewModelDetail/make=Toyota/model=RAV4
That link is posted for the Rav4 because that's one of the models you mentioned, but they have reviews and stats for pretty much every car you would want.
I'm sure I don't have to tell you this, but the most important thing for you to do is to go and test drive the cars at the top of your list, and bring your bike to make sure they are conducive to carrying it. Good luck and have fun!
-------------
I have the A6 wagon and love it: just got a Prius and can still fit a fully assembled TT bike in it.
-------------
If you can live without screeching tires or offroad fantasies, the Prius would actually be a great car. Rear seats fold down in two seconds and the bike fits in with *no disassembly.* Certainly very high marks on the gas mileage and if you haven't been in one, especially the back seat when the front seet is all*the*way*back I think you'd be amazed at how roomy it is. I don't work for toyota, but the Prius replaced an expedition and I was really skeptical. It's also a great "techy" car if you're into that with all "drive by wire," I think and cool in dash computer and nav. At least test drive and get in the back seat before you laugh it off. I did and now I'm hooked.
-------------
CR-V: I have one, love it. Fun, and you can slide the bike in with no disassembly. Other stuff tends to fit in pretty well around it.
-------------
i bought my CRV just for that reason - didn;t want to deal with taking aprat my bike! i actually got it right b/f the current model came out which i think is way cooler. i have to admit don't get the basic model if you wnt power - need at least the v6 sports addition. i'm sure they'll you at the dealership, but it is built on the same frame (chasis?) as the civic so it drives adn handles like a car - amazing turning radius! vey easy to get seats up and down so not a problem to re-arrange car for loads i thought it was much more comfortable and easier to drive than the Rav4 i think it'sfairly fuel efficient - but i don't have much to compare it to. I do know it's better than other HUGE SUVs definitely get your windows tinted with whatever you decide to get. i feel so much better about leaving my bike in parking lots etc. knowing it's not so easy to see in. good luck and have fun test driving!
-------------
My Nissan Mirano meets your criteria to a T. My tri bike fits into the backseat without removing the front tire. Depending on how neat you keep the hatch. It'll fit even easier there.
-------------
If you can live without screeching tires or offroad fantasies, the Prius would actually be a great car. Rear seats fold down in two seconds and the bike fits in with *no disassembly.* Certainly very high marks on the gas mileage and if you haven't been in one, especially the back seat when the front seet is all*the*way*back I think you'd be amazed at how roomy it is. I don't work for toyota, but the Prius replaced an expedition and I was really skeptical. It's also a great "techy" car if you're into that with all "drive by wire," I think and cool in dash computer and nav. At least test drive and get in the back seat before you laugh it off. I did and now I'm hooked.
-------------
CR-V: I have one, love it. Fun, and you can slide the bike in with no disassembly. Other stuff tends to fit in pretty well around it.
-------------
looks dorky for a super sleek triathlete, but my toyota sienna works great. great fuel economy (mine's an '04 and it rolls around with 22-25mpg on usual driving). it's a van. great to use for transition areas. with the fold down flat back row and the tumble mid-row, it fits your full bike and more easily. the most i've fit in there has been 5 people, 5 bikes, and camping gear for Wildflower this past year.
sportiness? well it's a van. it won't do 0-60 in under 4 seconds, but it has a lower center of gravity than a truck and it can hold its own up til 110/115. any more, i've found that handling gets shaky.
aside from looking like the guy "living in a van, down by the river", it works great. plenty of room for bike, gear, groceries, and more. it really helps out in the long run if you're ever hauling stuff (building materials, etc.) and you don't have to worry about rain/weather/stealing issues for the most part. -------------
I have an Infinity FX45. I can fit my tri bike in without taking off the front wheel. Excellent on the "Sportiness Meter"
-------------
I ride a motorcycle full time but bought a jeep just to haul my tri bike around.. It fits inside without taking anything off of it.. Also great to toss the wetsuit in after a swim and not worry about it messing anything up.. gas mileage low :( fun :) reliable :) and only paid 2000 used.... 1/4 the cost of my bike :)
-------------
Lexus RX series Not REALLY an SUV... I got my RX300 new in 2002, works well for me...so, I've kept it and drive it primarily. Other cars are a sedan (kids take it) and my wife drives the mini-van (which can fit 4 bikes but is even more out of style than an SUV!) Capacity/Cargo: Bike inserts easily with hatch on back hinged on top so that it is out of the way, bike rolls easily and fits well into the rear cargo area with smaller left half of rear seat folded down--no dissassembly of bike needed (for reference, I am 5'10", bike of course has aerobars--which are not removable). There is a pull-out (like a horizontal version of venetian blinds) that covers smaller stuff in the cargo area so not visible. Sportiness: won't be confused for a Corvette or a Ferrari, but as nimble as many sedans (maybe not the A4), and would likely compare favorably with the others on your list... Efficiency/fuel economy: 6 cylinder automatic, 20 mpg in town, better on highway in a 55 (except, perhaps, at 110). Check out the RX400H which is a hybrid and is very nice, I've taken one out as a loaner, seems to have a similar layout. I'll probably get one when I'm ready to trade in!
-------------
MazdaSpeed 3--Bike fits perfectly. Awesome fast. Not a Highway Patrol magnet. 26MPG
-------------
I have a honda element that is quite ugly but is pretty smart if you're a triathlete. I fold up one of the back seats, and still have room to put 2 bikes with the other seat down and all of my triathlon stuff, and I think it's pretty gas efficient, can't remember the exact mpg. I suggest test driving it first before you discount it, it's much bigger than it looks! Good luck my sis has an A4 it's a pretty sweet ride.
-------------
I love my Subaru Outback which I have had for over four years. You might need to look at the 6 cylinder to really get sportiness. My 4 cylinder is just fine and has good pick-up, but it was a noticeable transition from my BMW 3 series sedan which is equivalent in power to your A4 I think. I think the other cars you mentioned would have the same issue though. My dream tri car is the BMW 5 series station wagon (don't see them much. are they still around?) but you know the mileage would be terrible.
Great things about my Subie?
Very comfortable, even without the bunch of extras that are available.
Fits my bike in the back in two seconds if I am holding it right.
The back seat splits, meaning you can take more people or stuff along with your bike, though I manage to fit in sports bags and my Saturday grocery shopping with my bike in the car even without splitting.
Nice platform at a good level to sit on when the big back door is open. Big staging area -when your bike is out.
I also installed two bike racks with locks on the roof for travelling to races. You could also get the option of a luggage container on the roof if you wanted to put the bikes in the back (enough room to stack them with some packing blankets between them)
I have friends with the CRV and Rav-4 and they are nice but I decided to buy my Subaru instead because it just worked better for me. These friends ride a lot, but are not triathletes.
Made in the USA!
Possible negative: service is further if you live on the West side. If you are in the valley or anywhere else no worries as there are dealers. The Santa Monica one closed in the last year so you might have to travel a bit.
-------------
I drive an outback (2006 model, 4 cyl) and find it very good for tri lifestyle and equipment. Putting my bike in the back was a major consideration before buying (i had a ford explorer). I can sit on the back bumper easily. Very easy to fold the seats down and put the bike in with front wheel on. I drove my friend and I to a tri with both our bikes and all our gear in the back no problem. The cargo area has a rubberized mat that keeps all the sand, water, gatorade, bike grease, gross clothes, etc. from messing up the car. I've heard great things about the faster models (4 cyl turbo and 6 cyl) but i like the performance of my basic 4 cyl just fine. It has enough horses and the all wheel drive makes handling very fun for any car and especially for a wagon. I assume the audi a6/avant is too pricey? i was looking to upgrade to that this year but the economy kind of wiped that plan out. I think the CRV and RAV-4 are for girls (at least that's what my wife tells me) and don't handle nearly as well as an all-wheel wagon that has more actual ground clearance that any crossover (and most SUV's actually). It's a great balance of sedan handling and SUV bonuses (clearance, awd, storage). Just my opinion. hope that helps.
-------------
Just got a honda Element. EX
the back seats fold up to the sides so you can easily put 2 bikes in it.
The inside is rubber so it's easy to keep clean
Gas mileage is about the same as my beetle.
BONUS: the element has an interior bike mount, so you can pop off the front tire and mount the bike inside the car and not have to worry about it falling all over the place.
I got 2 bike mounts - if you go that route get one and have them put it on the passengers side. they stagger the mounts and the one on the passengers side is further toward the front of the vehicle. The one on the drivers side is mounted closer to the rear and the handlebars on a road bike are too far forward to close the hatch. Good for a mountain bike though.
I love this car.
-------------
We own a Honda Element SC. It has been perfect for triathlon training. The two rear seats can be completely removed for added cargo space. I removed one of them and the other folds flat against the side. I left one seat in just in case I have a third person in my car. Two bikes fit with no disassembly required and gear for two people with room to spare.
The front seats and ride are comfortable and roomy. If you are in a jam, you can remove the headrest from the front seat and lay it and the rear seat flat and have an instant bed. It isn't sluggish on acceleration though it is no Audi A4 but neither is the price tag.
We also looked at the Honda CR4. It is a nice vehicle but the rear seats did not fold flat.
-------------
I find the Subaru seats quite comfortable. I got the heated seats which is a nice option especially after a hard workout. My interior has the not horrible looking fake wood. Basic finishing, but not bad.
You can get a more luxe interior, but that would make the lease more than $250 and I really don't see anything wrong with what I have. I think it has been updated in the last four years anyway.
I agree about the Element. A friend has one and it is very functional but..... Also, the floor is a little lower I think. I find the Subaru height good for sitting on the back bumper.