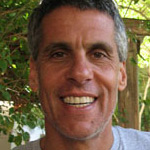 Larry Turkheimer
Secretary & RD for Coast2Coast Swim
This email address is being protected from spambots. You need JavaScript enabled to view it.
As one of the founders of LA Tri Club, Larry has enjoyed watching the club go from nine dedicated people developing the idea of creating a one-of-a-kind triathlon club, to over 1,800 members in 15 years.
Larry continues to serve on the LATC Board of Directors, providing input on sponsorships and events, and since 2010 has focused on the club's fundraising event, The Coast 2 Coast Swim Challenge. This platform has served as the primary outreach program and earned a tremendous amount of positive publicity for LATC at large. Since its inception, the priceless efforts of our leaders, members and supporters have provided over 3200 free swim lessons to children in underserved areas of Los Angeles- from East LA to Compton to the San Fernando Valley.
Larry's involvement in the sport started in the early 90's with sprint distance racing followed by Olympic distance and eventually leading to the IRONMAN distance. He continues to compete to this day in sprints and Olympics. Outside triathlon Larry serves on the Board of Israel Lacrosse and coaches youth lacrosse in Santa Monica and highschoolers at Hamilton High School in Los Angeles.