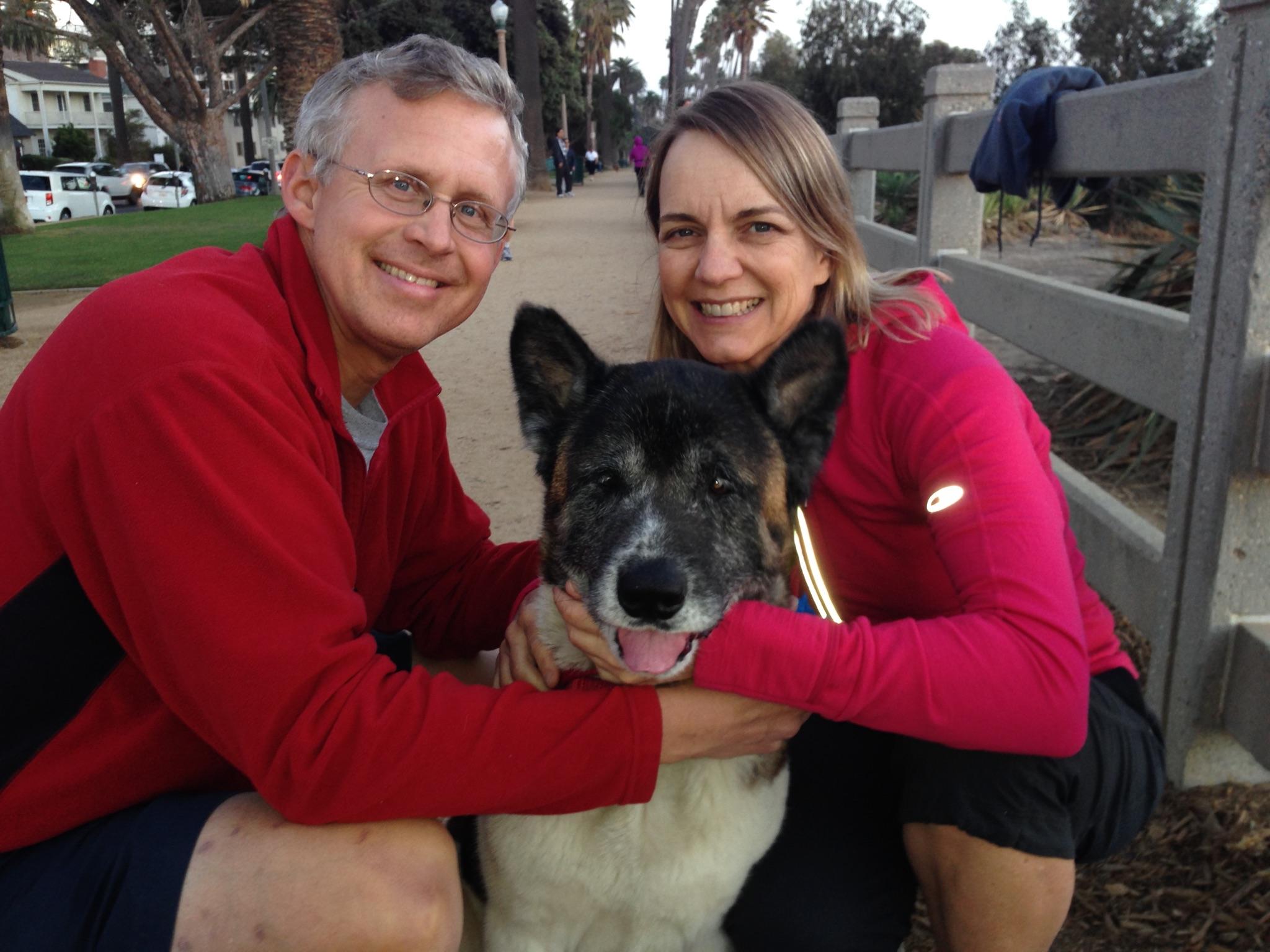 Mike Andrulis and Angela Past
Newbie Managers
This email address is being protected from spambots. You need JavaScript enabled to view it.
Angela
In 2002, I met a triathlete who encouraged me to start riding with the LA Tri club. I could just about keep up with their recovery rides so decided it was time to do a triathlon. I joined Team in Training, then coached by Ian Murray and Jamie Silber, and never looked back.
Starting with Wildflower Olympic in 2004 and working my distance up to Ironman Canada in 2011, I have enjoyed doing various distances but like the 70.3 the best.
Mike
In the spring of 2004, I read a brochure in the gym at work on the Osprey Sprint Triathlon on Maryland's Eastern Shore. I thought to myself, "I think I can swim a ½ mile, I can bike 15 miles, and I think I can run a 5k, even though I've never run a 5k." When I moved to Los Angeles in 2011, I needed to find some training partners so I joined the LATC in November 2011 and finally participated in a training bike ride the first Saturday of January, met a few team mates, and the rest is history. There is nothing better than doing a race and seeing so many of our team kits out on the course. I see the sport and the Club as a way to train to stay healthy, compete, make a difference in our community, and introduce people new to the sport and our team so they can enjoy an amazing, life-long sport as well as a fun and enthusiastic group of team mates and friends.
During the winter months you will find me hosting the PCH 10 Bike Rides and from January through June I will be working with Larry and the rest of the Coast-2-Coast Swim Committee to ensure a well-attended and successful team fundraiser so we can save children's lives by teaching disadvantaged children how to swim. When I am not swimming, biking or running, you will find Angela and me together as we make our wine, rescue Akitas, ski at Mammoth or Alta, enjoy the theater or concerts, or spend valuable time with Mishka, our Akita, and friends and family.
Join the club, volunteer for a committee, get to know your fellow teammates, make new friends, and help to ensure that the LATC remains the best triathlon club in the United States.