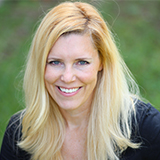 Liz Hamm
Managing Consultant
This email address is being protected from spambots. You need JavaScript enabled to view it.
Liz was introduced to triathlon through her swimming experience. During her stint as Head Coach of the Rivershire Rattlesnakes swim team of Conroe, TX, she completed her first sprint - 1995 Cinco Ranch Triathlon. After that, she completed a few more races, but left the sport behind when she left Texas for Los Angeles in 1997.
Honolulu, Los Angeles and San Diego marathons left her knees pretty spent, so Liz chose to return to triathlon. It was the members of the LA Tri Club who really showed her how much she'd missed the sport and the camaraderie that went along with it.
Liz's favorite West Coast races include: Wildflower, Malibuuuuu, Santa Barbara, Honu 70.3.
In 2013 Liz moved with her growing family from Los Angeles to Las Cruces, New Mexico where they now enjoy the desert and Oregon Mountain views. Thankfully LA Tri Club is a global network and true connected community, keeping my West Coast homesickness at bay!
Liz is a proud wife to husband Jabus, and together they are parents to two beautiful kiddos, daughter Skylar and son Kai. Now that water is scarcer, the Hamm brood have been tapping into their love for the trails and running.
With her over 20 years of marketing/communications experience, Liz now publishes a local magazine as well as runs Liz Hamm Marketing & Events, which offers marketing, branding, graphic design and events services locally as well as to friends and clients back in LA.
Liz has served as Managing Director of the LA Tri Club since 2005.